TomoCon Camera is a web application designed for mobile devices. It allows easy storage of image documentation in PACS in the form of a DICOM examination.
Support of current mobile browsers
Manual creation of a solution
Using mobile device camera
Adding and deleting images
Existing TomoCon PACS server service
Creating solutions based on modality work list
TomoCon Camera documents available for download
The application offers user interface to scan image documentation using the mobile device camera. The images can be viewed or deleted before storing them in PACS. The examination can be created manually or based on a request. The request queue is filtered for each devices based on the set AE Title of the device. Several devices (e.g. within one department) can work with the same request queue. The application is secured through one-time registration of the device, which is authorized by the system administrator. A simple administrator interface is created to manage and register devices.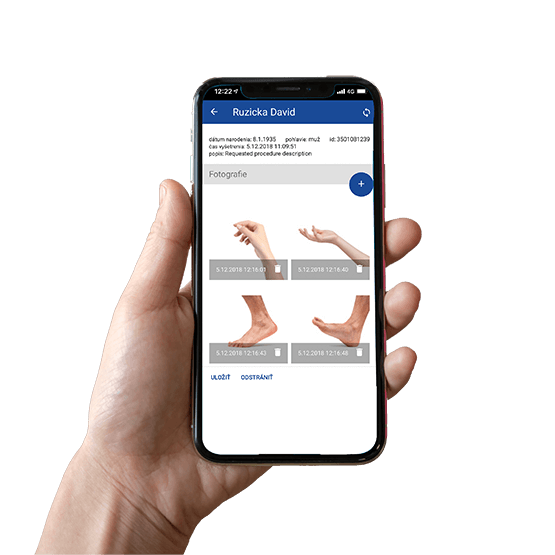 TomoCon CAMERA integration scheme
ACCESSIBILITY
The web application is accessible is a service of the existing TomoCn PACS server
COMPATIBILITY
Support of existing mobile browsers (Chrome / Safari / IE).
OTHER FUNCTIONS
Filter requests for the device (group of devices), viewing images in an examination.
Are you interested in the TomoCon® CAMERA?
Contact us for more information