TO BROWSE
AND VIEW DICOM RT DATA
A new tool to browse and view DICOM RT data in gallery form. Search, view of plans and doses, export - everything accessible easily and quickly. Please go to our rtmedes.com webpage for more information and free application download.
BROWSE FROM WINDOWS EXPLORER
Use RTmedes directly from Windows Explorer. Right-click any folder or drive and select 'Scan with RTmedes'. Selected folder will be shown in RTmedes instead of the pre-configured gallery.
RT PLAN GALLERY
A unique view of DICOM RT plans. See plans the same way as your photo gallery. It does not matter where the data is - local disk, removable storage or network location. The list is always up to date.
LINEAR SEARCH
How to use RTmedes directly in Windows Explorer? Right-click on any folder or drive and select "Scan Using RT." Selected folder will be shown in RTmedes instead of the default gallery.
DATA VIEW
Do you want to be sure you found the right data? See a preview of the calculated dose together with picture information.
IMAGE TOOLS
Basic image tools are available, of course. Easily adjust window level and width,
INSPECT ROIs
ROIs from the Structure set associated with the plan are available. You can easily show or hide them as you wish.
VIEW DOSE
The dose can be displayed as isolines or as a color overlay on the images.
LIVE ISODOSE
Simply move the mouse over an image the dose value at the current point. and corresponding isodose is shown.
TYPE TO SEARCH
It is extremely easy to search by patient name or ID - just start typing. The gallery is filtered automaticaly.
EXPORT RELATED DATA
All plan-related data (structure set, image sets, RT doses) are automatically included with the plan.
RT PLAN DETAILS
View plan details even before openning. See the approval status, whether dose is calculated, structure set is present,image data is available.
SEE THE PLAN
No waiting - open the plan and view plan images, ROIs and the dose distribution, if available.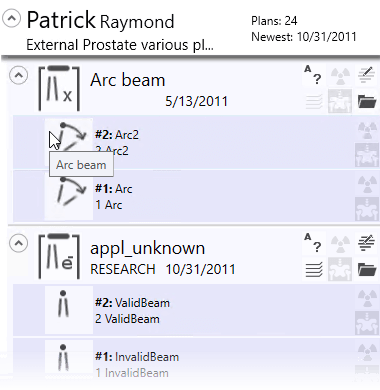 Web installation kit takes care of automatic updates when the new version appears. New version is checked for in background and you are notified on application launch if the update is available..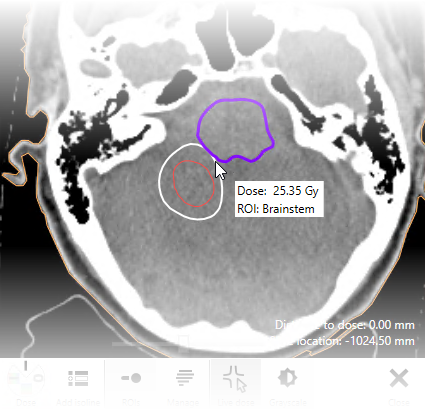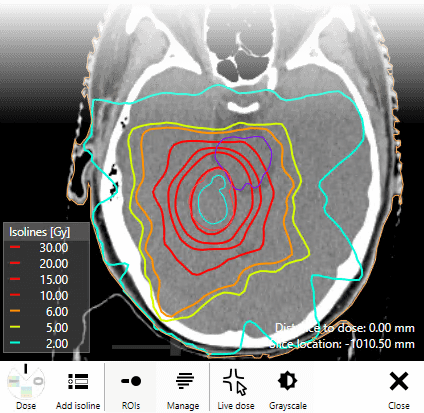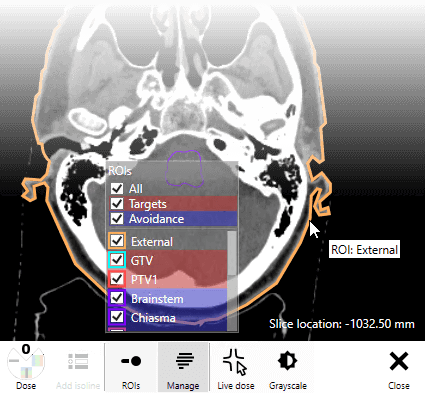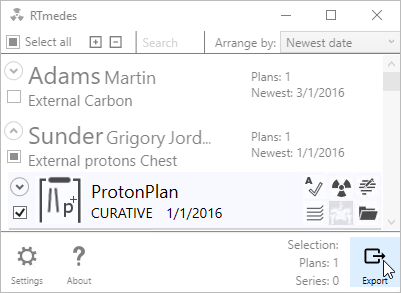 Are you interested in the RTmedes product?
Contact us for more information